Our People
Our people are very important to us, as is making certain we provide you with the best possible professional financial advice. Below is a short biography for each of our colleagues together with their contact telephone number. For further contact details please see our "Contact Us" page.
---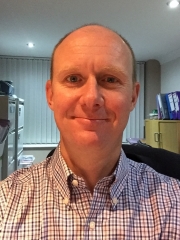 Roger Boocock, Financial Consultant
Tel.
01332 554775
Mobile.
07966 194622
Email.
rogerlakesidesolutions.co.uk
Roger began his career in Financial Services in 1996 as an Insurance Agent with Royal London, progressing to East Midlands Sales Manager before moving on to look after his own clients in 2002 and establishing Lakeside Financial Solutions in 2005.
When not looking after his client's financial needs, he spends his time with his wife and 2 boys only occasionally finding time to pursue his favourite pastime - sitting at the Lakeside, fishing.
Hence Lakeside Financial Solutions.